CROWFOOT SKATING
CLUB
A Proud Member of Skate Canada
---
We offer the Skate Canada Programs Pre-CanSkate, CanSkate, CanPowerSkate, STARSkate, and Competitive Skate. Our programs are taught by certified Skate Canada coaches from September through July.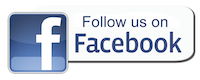 CanSkate: In order to see rapid improvement in skating skills it is highly recommended that children skate more than 1 session a week once in CanSkate. Therefore, we offer a 20% discount on the subsequent classes if a skater register for two or more classes in the same season (e.g. two classes in the Fall or two classes in the Winter).
Why sign up for CanPowerSkate?